Conducting a SWOT Analysis
Conducting a SWOT Analysis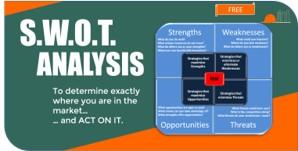 SWOT (Strengths, Weaknesses, Opportunities, Threats) Analysis is one of the most powerful business planning tools I have ever used. This course provides all the documentation you need to run a successful SWOT session, and tells you exactly how to conduct the process.
Free 3-month Access
Feel free to contact Dennis if you have additional questions. d.anderson@builder-resources.com.
If you need additional access following the three months, just register again.
SWOT Analysis Overview
Resources