Tactics to Protect Your Construction Business
Tactics to Protect Your Construction Business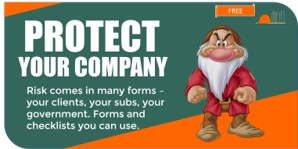 After three decades in the construction business, I have realized that you have to be constantly on guard against people and/or circumstances that can endanger your company.
These are the go-to management tools, documents and procedures you must implement if your business is going to survive.
You will use these survival tools to placate government regulators, keep your clients in line, maintain job-site quality with your subcontractors and handle the multiple risks you face when operating a construction company.
Not always nice, but always necessary. These lessons are fundamental to protecting your business in a selfish and dangerous world.
Sections in this course include:
Introduction to the Client Contract Series

NAHB Residential Construction Guidelines

Standard Real Estate Contract Addendum

Client Initial Specifications

The Importance of Establishing Initial Specifications

Initial Specifications Form 1 – Table

Initial Specifications Form 2 – Detail Fill-In

Client Management Documents

Introduction to the Client Management Documents

Confirmation of Instructions

Subcontractor Management Documents

Introduction to the Subcontractor Management Documents

Quickbooks to Monitor Subcontractor Insurance
Free 3-month Access
Feel free to contact Dennis if you have additional questions. d.anderson@builder-resources.com.
If you need additional access following the three months, just register again.
On the Jobsite
Client Contract Series
Client Initial Specifications
Client Management Documents
Subcontractor Management Documents